| Red Dead Redemption 2 | Spyro Reignited Trilogy | Battlefield V |
| --- | --- | --- |
| | | |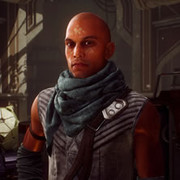 Find release dates, trailers, and scores for major upcoming and recent videogame releases for all platforms, updated weekly.
Hollow Knight: Voidheart Edition

Release Date:

September 25, 2018

Descend into the world of Hollow Knight, the award-winning action adventure of insects and heroes. Explore twisting caverns, ancient cities and deadly wastes. Battle tainted creatures and befriend bizarre bugs.

Mega Man 11

Release Date:

October 2, 2018

Thirty years ago, in 1987, a super robot named Mega Man was created. In 2018 after 30 years of unforgettable adventures the fight for everlasting peace continues! The tight action-platformer gameplay that made the series a success is alive and well. To save the day, the Blue Bomber must battle Robot Masters and take their powerful weapons for himself, which now changes the hero's appearance with new levels of detail. A new, vivid visual style refreshes the series' iconic colorfulness, combining hand-drawn environments with detailed, 3D character models.

NASCAR Heat 3

Release Date:

September 7, 2018

Jump into the enhanced Career Mode, build your own race team and compete in the Xtreme Dirt Tour. Prove that you are the best in the world in the new Online Tournaments feature. Plus, all your favorite modes are back.

The Golf Club 2019 featuring PGA Tour

Release Date:

August 28, 2018

The Golf Club 2019 brings the majesty of the sport to modern consoles and PC, setting a new franchise benchmark for authenticity and realism through improved gameplay and visuals, and featuring licensed PGA Tour courses. The all-new officially licensed PGA TOUR career mode takes players on an authentic journey through Q-School and the Web.com Tour to earn your right to play in a 32-tournament PGA TOUR season that includes beautifully precise replicas of PGA Tour courses that are accurate down to one-meter of resolution of the real-life courses. Bring your golf fantasies to life with virtually endless customization options for both your courses and characters. Compete online against friends or the world in two all-new modes -- Alt-Shot and Skins -- that have been highly requested by The Golf Club community. And finally, back by popular demand, the Online Societies feature has expanded to allow for greater accessibility and customisability. HB Studios, PGA TOUR, and 2K have joined forces as industry-leaders in sports, golf and gaming to deliver the deepest, most comprehensive virtual golf experience yet.

Immortal: Unchained

Release Date:

September 7, 2018

You are a living weapon. Unwillingly unchained by the Warden, the player's skills are put to the test, given only the instruction that they must stop the end of the world. With a story the player must piece together themselves, the central character sets off with no memory of their past. Other characters in the game may shed light on the situation, but the reality is not always clear, as characters are always operating on their own agendas. Use your diverse arsenal of ranged and melee weapons to clear your path as you explore dark sci-fi interconnected worlds in your quest for truth and salvation.

Shenmue I & II

Release Date:

August 21, 2018

A tale of revenge. In 1986, teenage jujitsu artist Ryo Hazuki returns to the dojo of his father, Iwao Hazuki, only to witness his murder by a Chinese man, Lan Di. Lan Di steals a mysterious artifact known as the Dragon Mirror. Ryo vows to avenge his father's death and sets out tracing Lan Di's path. The first game in the series, Shenmue begins the tale as Ryo travels around Yokosuka, Japan, gathering clues about his father's murder and dealing with nefarious gangsters along the way. The sequel Shenmue II continues Ryo's quest, this time crossing the sea to Hong Kong, China. Ryo ventures deeper into the criminal underworld, meeting martial arts masters who aid him on his journey and offer insight into his father's death, and unravels the mysteries of the Dragon Mirror that his father kept hidden. Gameplay: * Take the role of Ryo Hazuki. * Explore a 3D open world searching for clues, examining objects, and talking to NPCs. * Battle enemies and bosses making full use of the moves of Hazuki-style jujitsu. * Beat quick-time events (QTEs) and mini-games. Key features: The best Shenmue experience Pioneering Dreamcast classics available for the first time on PC Updated user interface Choice of modern or classic controls Japanese audio available for the first time for a global audience Fully scalable screen resolutions An epic legend A tale of revenge on a grand scale Solve the mystery of your father's murder An experience never to be forgotten The world feels alive Talk to anyone, scour the world for clues NPCs live independent lives on their own schedule Faithful recreations of 1980s Japan and Hong Kong, China Distract yourself with arcade games, collectibles, duck racing, and more

F1 2018

Release Date:

August 24, 2018

The 2018 season sees the return of the French Grand Prix for the first time since 2008, at the Circuit Paul Ricard, which last hosted the French Grand Prix in 1990. The German Grand Prix also returns to the Championship after not featuring last year, with the Hockenheimring hosting the race in July. F1 2018 features all of the official teams, the drivers and circuits of the 2018 season. [Codemasters]

Shadows: Awakening

Release Date:

September 4, 2018

Shadows: Awakening is a unique, isometric single-player RPG with real-time tactical combat. You take control of a demon summoned from the Shadow Realm to consume the souls of long-dead heroes and embark on an epic adventure.

Pro Evolution Soccer 2019

Release Date:

August 28, 2018

Improved negotiation system and budget management. Added a re-sell and clean sheet options, so that strategy is needed not only on the field, but also with club management. Enjoy playing the newly added licensed leagues in Master League. All league regulations have been implemented, such as the Split System from the Scottish Premiership.

V-Rally 4

Release Date:

September 11, 2018

Enjoy an extreme off-road racing experience while becoming an expert in a demanding simulation. Take on the challenges of rallies, rallycross, drifts, buggies and hill climbs, and set off on a spectacular journey across every continent.