| Pokemon: Let's Go, Eevee! | Pokemon: Let's Go, Pikachu! | Diablo III: Eternal Collection |
| --- | --- | --- |
| | | |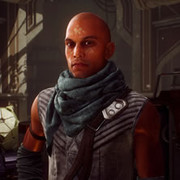 Find release dates, trailers, and scores for major upcoming and recent videogame releases for all platforms, updated weekly.
World of Final Fantasy Maxima

Release Date:

November 6, 2018

POWERED UP AND REBORN! Expanding the horizons of FINAL FANTASY! A tale of many encounters and the birth of a new world. Originally released in October 2016, WORLD OF FINAL FANTASY has just been powered up and reborn as WORLD OF FINAL FANTASY Maxima! New characters from FF lore (Champions) and monsters (Mirages) add even more fun and excitement to this unique adventure. This new and enhanced version of WORLD OF FINAL FANTASY also features the Avatar Change system, which allows the protagonists, Reynn and Lann, to fight as Champions. Fight your way through exhilarating battles as legendary FINAL FANTASY heroes!

Final Fantasy XV Pocket Edition HD

Release Date:

September 13, 2018

Explore the world of the fifteenth FINAL FANTASY in the palm of your hand. Download Chapter 1 and play for free! Subsequent chapters are available for purchase. "Explore the world of FINAL FANTASY XV with a cast of cute and cool characters! " Now you can enjoy the FINAL FANTASY XV story across 10 exciting chapters. Tap to move, tap to talk, and tap to fight Easy for anyone to pick up and play! [Story] The Tale of the Chosen King, Savior to the Star. After years of fighting, the nations of Lucis and Niflheim at last agree to an armistice. As a symbol of this promised peace, Noctis, crown prince of Lucis, is to wed the Lady Lunafreya of Tenebrae. The prince sets forth for his wedding on the eve of the signing ceremony, sent off by his father, King Regis. Unbeknownst to Noctis, however, the journey ahead is fraught with perils...

Dragon Ball FighterZ

Release Date:

September 28, 2018

After the success of the Xenoverse series, its time to introduce a new classic 2D DRAGON BALL fighting game for this generations consoles. DRAGON BALL FighterZ is born from what makes the DRAGON BALL series so loved and famous: endless spectacular fights with its allpowerful fighters. Partnering with Arc System Works, DRAGON BALL FighterZ maximizes high end Anime graphics and brings easy to learn but difficult to master fighting gameplay to audiences worldwide. Key Features: * 3vs3 TAG/SUPPORT Allows players to train and master more than one fighter/style which brings deeper gameplay * HIGH-END ANIME GRAPHICS Using the power of the Unreal engine and the talented team at Arc System Works, DRAGON BALL FighterZ is a visual tour-de-force * SPECTACULAR FIGHTS Experience aerial combos, destructible stages, famous scenes from the DRAGON BALL anime reproduced in 60FPS and 1080p resolution (Higher resolution will be supported on PS4 Pro and Xbox Scorpio)

Xenoblade Chronicles 2: Torna ~ The Golden Country

Release Date:

September 14, 2018

Guide a group of legendary warriors on a journey through the tragic history that doomed a kingdom and drove a hero down a dark path 500 years before the events of the Xenoblade Chronicles 2 game. Defend yourself from Malos and his forces using all the fury of this refined battle system, allowing you to fight as both the artificial lifeforms known as Blades and their masters, the Drivers.

Mega Man 11

Release Date:

October 2, 2018

Thirty years ago, in 1987, a super robot named Mega Man was created. In 2018 after 30 years of unforgettable adventures the fight for everlasting peace continues! The tight action-platformer gameplay that made the series a success is alive and well. To save the day, the Blue Bomber must battle Robot Masters and take their powerful weapons for himself, which now changes the hero's appearance with new levels of detail. A new, vivid visual style refreshes the series' iconic colorfulness, combining hand-drawn environments with detailed, 3D character models.

Monster Hunter Generations Ultimate

Release Date:

August 28, 2018

This critically acclaimed action RPG series makes its debut on Nintendo Switch. Take on epic hunts on the go or from the comfort of your own home! Choose from 14 different weapon types, mix and match them with unique Hunting Styles and Hunter Arts, or even play as an adorable but ferocious Felyne in Prowler Mode! Featuring the largest cast of monsters for any game in the series, from returning fan favourites to mysterious never-before-seen monsters. You can join up to three other players for co-op multiplayer action, either online or in person using local wireless. Join the hunt in Monster Hunter Generations Ultimate for Nintendo Switch.

Transistor

Release Date:

November 1, 2018

Wield an extraordinary weapon of unknown origin in this sci-fi themed action role-playing game from the creators of Bastion. Fight through a stunning futuristic city The game seamlessly integrates thoughtful strategic planning into a fast-paced action experience, combining responsive gameplay and rich atmospheric storytelling. During the course of the adventure, you will piece together the Transistor's mysteries as you pursue its former owners.

Bastion

Release Date:

September 13, 2018

Bastion is an original action role-playing game featuring a reactive narrator who marks your every move, lush hand-painted 2D artwork, and tight responsive gameplay that rewards playing with finesse. The game is designed to be simple to pick up and start playing, while offering a lot of rich choices around character customization as well as a deep story and gameworld you can lose yourself in.

Mini Metro

Release Date:

August 30, 2018

Dust: An Elysian Tail

Release Date:

September 10, 2018

Set in the beautiful yet mysterious world of Falana, this game chronicles protagonist Dust's journey to liberate an oppressed village, and rediscover his past. He is aided by an ancient sword, Ahrah, and his helpful if unreserved sidekick, Fidget. Meticulously hand-animated and painted, this episode of Elysian Tail welcomes exploration, platforming, and above all else, mastery of a fighting system that rewards skilled gamers. Casual and younger players will appreciate options tailored to allow them to enjoy the narrative without frustration, while seasoned players will enjoy collection, a deep combo and experience system, and increasingly challenging encounters.