| Pokemon: Let's Go, Eevee! | Pokemon: Let's Go, Pikachu! | Diablo III: Eternal Collection |
| --- | --- | --- |
| | | |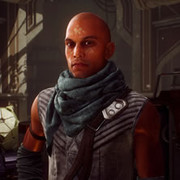 Find release dates, trailers, and scores for major upcoming and recent videogame releases for all platforms, updated weekly.
Undertale

Release Date:

September 18, 2018

Welcome to UNDERTALE. In this RPG, you control a human who falls underground into the world of monsters. Now you must find your way out... or stay trapped forever. ((Healthy Dog's Warning: Game contains imagery that may be harmful to players with photosensitive epilepsy or similar condition.)) features: * Killing is unnecessary: negotiate out of danger using the unique battle system. * Time your attacks for extra damage, then dodge enemy attacks in a style reminiscent of top-down shooters. * Original art and soundtrack brimming with personality. * Soulful, character-rich story with an emphasis on humor. * Created mostly by one person. * Become friends with all of the bosses! * At least 5 dogs. * You can date a skeleton. * Hmmm... now there are 6 dogs...? * Maybe you won't want to date the skeleton. * I thought I found a 7th dog, but it was actually just the 3rd dog. * If you play this game, can you count the dogs for me...? I'm not good at it.

Bastion

Release Date:

September 13, 2018

Bastion is an original action role-playing game featuring a reactive narrator who marks your every move, lush hand-painted 2D artwork, and tight responsive gameplay that rewards playing with finesse. The game is designed to be simple to pick up and start playing, while offering a lot of rich choices around character customization as well as a deep story and gameworld you can lose yourself in.

Into the Breach

Release Date:

August 28, 2018

Control powerful mechs from the future to defeat an alien threat. Each attempt to save the world presents a new randomly generated challenge in this turn-based strategy game.

Mark of the Ninja: Remastered

Release Date:

October 9, 2018

In Mark of the Ninja Remastered, learn what it is to truly be a ninja. You must be silent, agile and clever to outwit opponents in a world of gorgeous scenery and flowing animation, with cursed tattoos giving you heightened senses.

TowerFall

Release Date:

September 27, 2018

TowerFall Ascension is the definitive version of the hit archery combat game. Inspired by classics from the golden age of couch multiplayer, it's a 4-player local party game centering around hilarious, intense versus matches. The core mechanics are simple and accessible, but hard to master and combat is fierce. Loot treasure chests for game-changing power-ups, master the art of catching arrows out of the air, or descend on your foes and stomp them into submission. TowerFall is best played competitively with friends, cross-legged on the floor within punching distance of each other. New in Ascension is the 1- or 2-player co-op Quest mode. Players work together, fighting off a variety of monsters and enemy archers across the land of TowerFall. It's a new adventure to explore when you don't have more friends handy to square off against.

Hyper Light Drifter

Release Date:

September 6, 2018

Echoes of a dark and violent past resonate throughout a savage land, steeped in treasure and blood. Hyper Light Drifter is an action adventure RPG in the vein of the best 16bit classics, with modernized mechanics and designs on a much grander scale. Drifters of this world are the collectors of forgotten knowledge, lost technologies and broken histories. Our Drifter is haunted by an insatiable illness, traveling further into the lands of Buried Time, hoping to discover a way to quiet the vicious disease.

Gone Home

Release Date:

September 6, 2018

June 7, 1995. 1:15 AM. You arrive home after a year abroad. You expect your family to greet you, but the house is empty. Something's not right. Where is everyone? And what's happened here? Gone home is an interactive exploration simulator. Interrogate every detail of a seemingly normal house to discover the story of the people who live there. Open any drawer and door. Pick up objects and examine them to discover clues. Uncover the events of one family's lives by investigating what they've left behind. Go home again.

Dragon Ball FighterZ

Release Date:

September 28, 2018

After the success of the Xenoverse series, its time to introduce a new classic 2D DRAGON BALL fighting game for this generations consoles. DRAGON BALL FighterZ is born from what makes the DRAGON BALL series so loved and famous: endless spectacular fights with its allpowerful fighters. Partnering with Arc System Works, DRAGON BALL FighterZ maximizes high end Anime graphics and brings easy to learn but difficult to master fighting gameplay to audiences worldwide. Key Features: * 3vs3 TAG/SUPPORT Allows players to train and master more than one fighter/style which brings deeper gameplay * HIGH-END ANIME GRAPHICS Using the power of the Unreal engine and the talented team at Arc System Works, DRAGON BALL FighterZ is a visual tour-de-force * SPECTACULAR FIGHTS Experience aerial combos, destructible stages, famous scenes from the DRAGON BALL anime reproduced in 60FPS and 1080p resolution (Higher resolution will be supported on PS4 Pro and Xbox Scorpio)

Diablo III: Eternal Collection

Release Date:

November 2, 2018

Generations of gamers have battled the demonic hordes of Diablo, and now it's your turn to take part in the action-RPG legacy. This Eternal Collection features Diablo III, the Reaper of Souls expansion set and the Rise of the Necromancer packall together in one definitive volume. Prepare yourself, mortal hero. The hellgates are opening.

Velocity 2X

Release Date:

September 20, 2018

Velocity 2X is the highly anticipated sequel to Velocity Ultra that features amazing puzzle-platforming action alongside award-winning top-down shoot em-up gameplay! Engage the Quarp Drive teleport to outsmart the enemy in race-tuned space combat, then dock your ship, jump out and run around on foot to infiltrate enemy bases. Once youve disabled internal defences, jump back into the Quarp Jet and continue your mission! Velocity 2X takes the same approach to great gameplay design that made Velocity Ultra so much fun, and applies it to a puzzle-platforming adventure too, making Velocity 2X twice the twitchy fun!