| Spyro Reignited Trilogy | Battlefield V | Hitman 2 |
| --- | --- | --- |
| | | |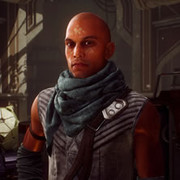 Find release dates, trailers, and scores for major upcoming and recent videogame releases for all platforms, updated weekly.
Final Fantasy XV Pocket Edition HD

Release Date:

September 6, 2018

Explore the world of the fifteenth FINAL FANTASY in the palm of your hand. Download Chapter 1 and play for free! Subsequent chapters are available for purchase. "Explore the world of FINAL FANTASY XV with a cast of cute and cool characters! " Now you can enjoy the FINAL FANTASY XV story across 10 exciting chapters. Tap to move, tap to talk, and tap to fight Easy for anyone to pick up and play! [Story] The Tale of the Chosen King, Savior to the Star. After years of fighting, the nations of Lucis and Niflheim at last agree to an armistice. As a symbol of this promised peace, Noctis, crown prince of Lucis, is to wed the Lady Lunafreya of Tenebrae. The prince sets forth for his wedding on the eve of the signing ceremony, sent off by his father, King Regis. Unbeknownst to Noctis, however, the journey ahead is fraught with perils...

Dragon Quest XI: Echoes of an Elusive Age

Release Date:

September 4, 2018

DRAGON QUEST XI: Echoes of an Elusive Age tells a captivating tale of a hunted hero and is the long-awaited role-playing game from series creator Yuji Horii, character designer Akira Toriyama and composer Koichi Sugiyama. While it is the eleventh mainline entry in the critically acclaimed series, DRAGON QUEST XI is a completely standalone experience that features entirely new characters, a beautifully detailed world, finely tuned turn-based combat, and an immersive story that promises to appeal to longtime fans and franchise newcomers alike.

Astro Bot: Rescue Mission

Release Date:

October 2, 2018

Astro Bot Rescue Mission is a platformer, developed exclusively for use with PS VR. Take control of Astro the captain Bot and go on an epic VR rescue mission to save your fellow Bots who are dispersed all over space.

Marvel's Spider-Man

Release Date:

September 7, 2018

This isn't the Spider-Man you've known before, or seen in a movie. This is an experienced Peter Parker who is more masterful in fighting major crimes in New York City. At the same time he is struggling to balance his tumultuous personal life and career while the fate of nine million New Yorkers rests upon his shoulders.

Hollow Knight: Voidheart Edition

Release Date:

September 25, 2018

Descend into the world of Hollow Knight, the award-winning action adventure of insects and heroes. Explore twisting caverns, ancient cities and deadly wastes. Battle tainted creatures and befriend bizarre bugs.

Firewall Zero Hour

Release Date:

August 28, 2018

Choose from one of 12 contractors hired by anonymous contract handlers and work as a team to either protect or obtain valuable data, housed on a laptop and located in dangerous locations around the globe.

11-11: Memories Retold

Release Date:

November 9, 2018

11th November 1916, a young photographer leaves Canada to join the Western Front in Europe. The same day, a German technician is told that his son is missing in action on the front… They will discover the reality of war, crossing paths, on the front, and the rear, trying to preserve their humanity for their loved ones in the face of disastrous events… If they can come back. At 11am the 11th Day of the 11th Month of year 1918, they will face the biggest decision of their lives… This is the moving story of the end of World War One. [Bandai Namco]

Shenmue I & II

Release Date:

August 21, 2018

A tale of revenge. In 1986, teenage jujitsu artist Ryo Hazuki returns to the dojo of his father, Iwao Hazuki, only to witness his murder by a Chinese man, Lan Di. Lan Di steals a mysterious artifact known as the Dragon Mirror. Ryo vows to avenge his father's death and sets out tracing Lan Di's path. The first game in the series, Shenmue begins the tale as Ryo travels around Yokosuka, Japan, gathering clues about his father's murder and dealing with nefarious gangsters along the way. The sequel Shenmue II continues Ryo's quest, this time crossing the sea to Hong Kong, China. Ryo ventures deeper into the criminal underworld, meeting martial arts masters who aid him on his journey and offer insight into his father's death, and unravels the mysteries of the Dragon Mirror that his father kept hidden. Gameplay: * Take the role of Ryo Hazuki. * Explore a 3D open world searching for clues, examining objects, and talking to NPCs. * Battle enemies and bosses making full use of the moves of Hazuki-style jujitsu. * Beat quick-time events (QTEs) and mini-games. Key features: The best Shenmue experience Pioneering Dreamcast classics available for the first time on PC Updated user interface Choice of modern or classic controls Japanese audio available for the first time for a global audience Fully scalable screen resolutions An epic legend A tale of revenge on a grand scale Solve the mystery of your father's murder An experience never to be forgotten The world feels alive Talk to anyone, scour the world for clues NPCs live independent lives on their own schedule Faithful recreations of 1980s Japan and Hong Kong, China Distract yourself with arcade games, collectibles, duck racing, and more

Yakuza Kiwami 2

Release Date:

August 28, 2018

Kazuma Kiryu thought his Tojo Clan days were behind him. He and his young ward, Haruka Sawamura, have built a peaceful life from the ashes of conflict. All it took was a single gunshot to shatter that peace. Yukio Terada, the fifth chairman of the Tojo Clan, has been assassinated. With war on the horizon, the legendary Dragon of Dojima is pulled back into the world he wanted to leave behind.

Mega Man 11

Release Date:

October 2, 2018

Thirty years ago, in 1987, a super robot named Mega Man was created. In 2018 after 30 years of unforgettable adventures the fight for everlasting peace continues! The tight action-platformer gameplay that made the series a success is alive and well. To save the day, the Blue Bomber must battle Robot Masters and take their powerful weapons for himself, which now changes the hero's appearance with new levels of detail. A new, vivid visual style refreshes the series' iconic colorfulness, combining hand-drawn environments with detailed, 3D character models.